Menu Options Based on the Mediterranean
Our fine dining experience features menu variety, fresh healthy food sourced locally in season, wait service, and an Executive Chef who prepares meals inspired by the Mediterranean region. Our award-winning Brain Healthy Cooking Program is based on the healthful Mediterranean diet, which has been scientifically proven to boost overall brain health and cognitive function. The wide variety of "brain healthy foods" we incorporate into delicious recipes includes fresh vegetables and fruits, whole grains, spices, nuts, olive oil, eggs, lean meats, fish and seafood.
Our Executive Chef also creates healthful variations of our residents' favorite traditional and regional recipes by substituting natural sweeteners for refined sugar, replacing saturated and trans fats with healthy fats, and using tasty spices to cut back on salt. All this provides the body with potent antioxidants and nutrients with anti-inflammatory properties, essential to brain health. It has also been proven to promote heart health and is great for seniors managing diabetes.
Ask our residents how delicious it really is!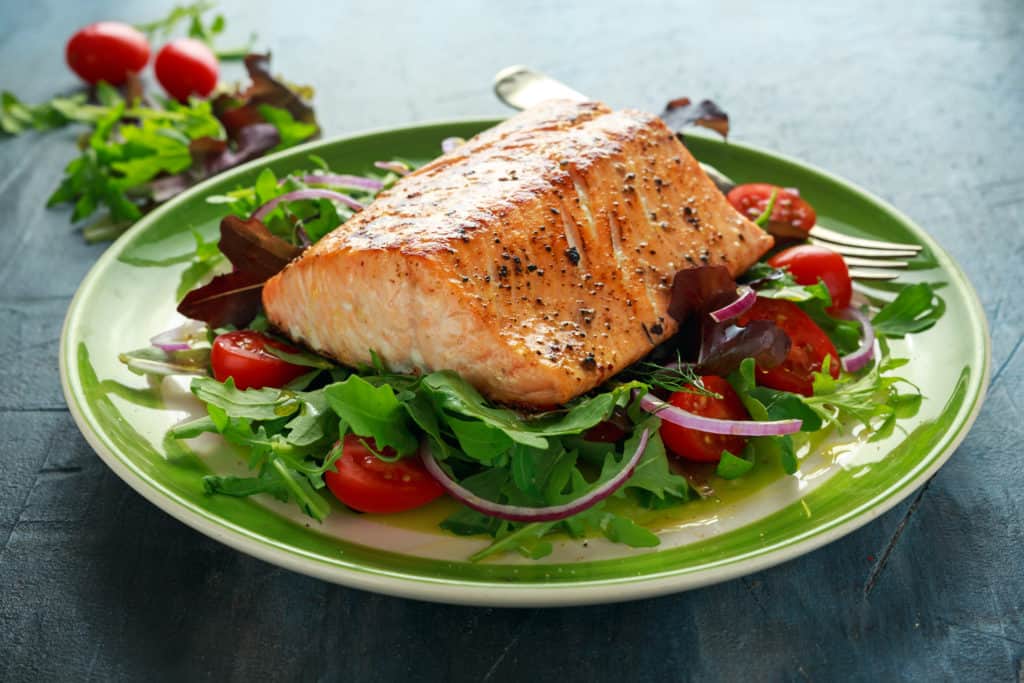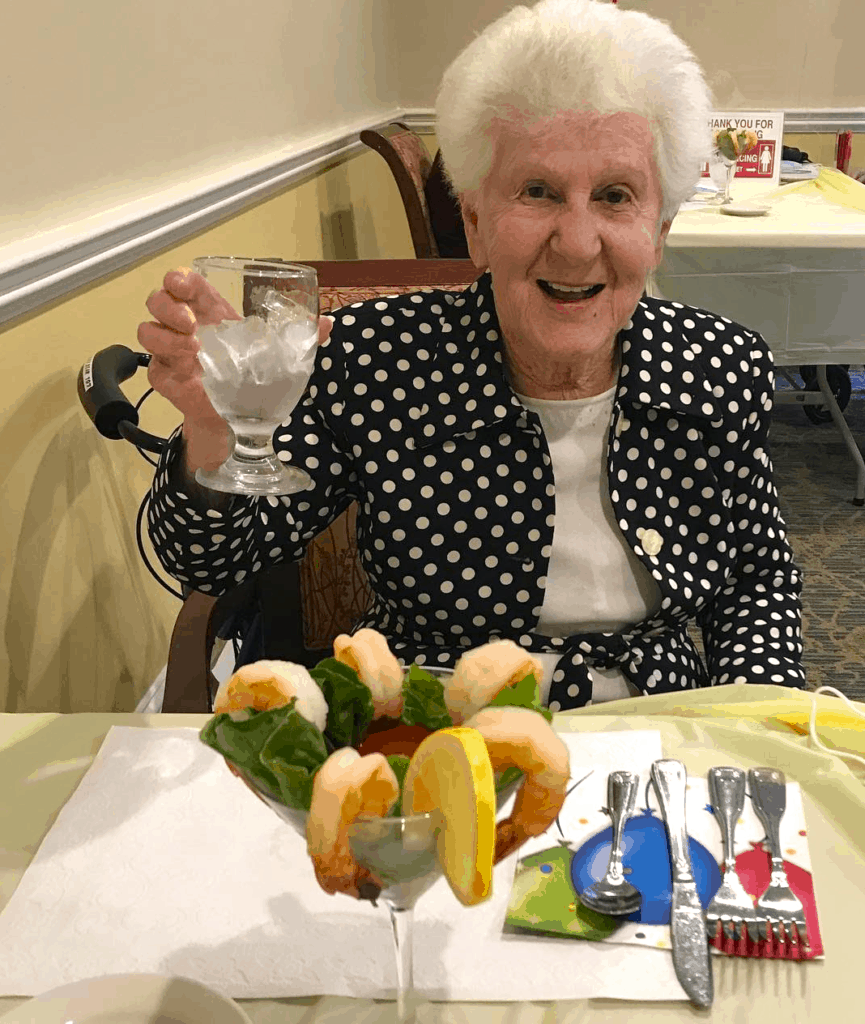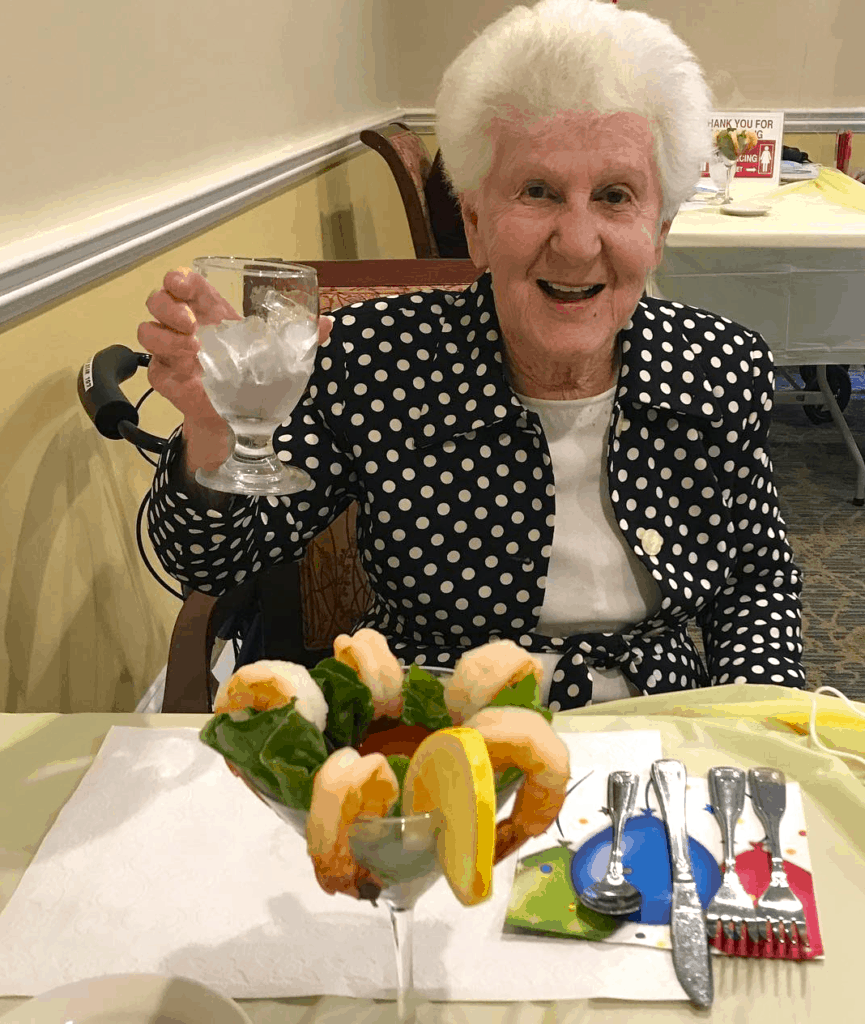 Sample Dining Menu
Featuring Recipes from our Award-Winning Brain Healthy Cooking Program
LUNCH
STARTERS
New England Clam Chowder
Classic Caesar Salad with Herb Croutons and Parmesan
ENTRÉE
Turkey Burger with Cranberry Mayo, Four Bean Salad & Cinnamon Inspired Broccoli Coleslaw
Baked Haddock Florentine with Vegetable Quinoa, Sauteed Spinach with Tomatoes
Vegetarian Crimini, Bella, & Shitaki Mushroom Stroganoff over Curly egg noodles with Roasted Mixed Vegetables
DESSERT
Yogurt Parfait with Honey and Fresh Berries
Oatmeal Cookie with Dark Chocolate and Cranberries
DINNER
STARTERS
Caramelized Onion Soup with Croutons
Roasted Tomato Soup with Basil
Traditional Garden Salad  with Your Choice of Dressing
Mandarin Orange and Baby Greens Salad with Citrus Vinaigrette
ENTRÉE
Poached Atlantic Salmon with Baby Spinach, Roasted Garlic Potatoes, and Glazed Carrots
Chicken Bruschetta with Grilled Israeli Couscous and Fresh Steamed Broccoli
Vegetarian Moroccan Eggplant with Rice, Roasted Vegetables 
DESSERT
Warm Apple and Cranberry Crisp with French Vanilla Ice Cream and a Sprinkle of Cinnamon