Daily Fitness Opportunities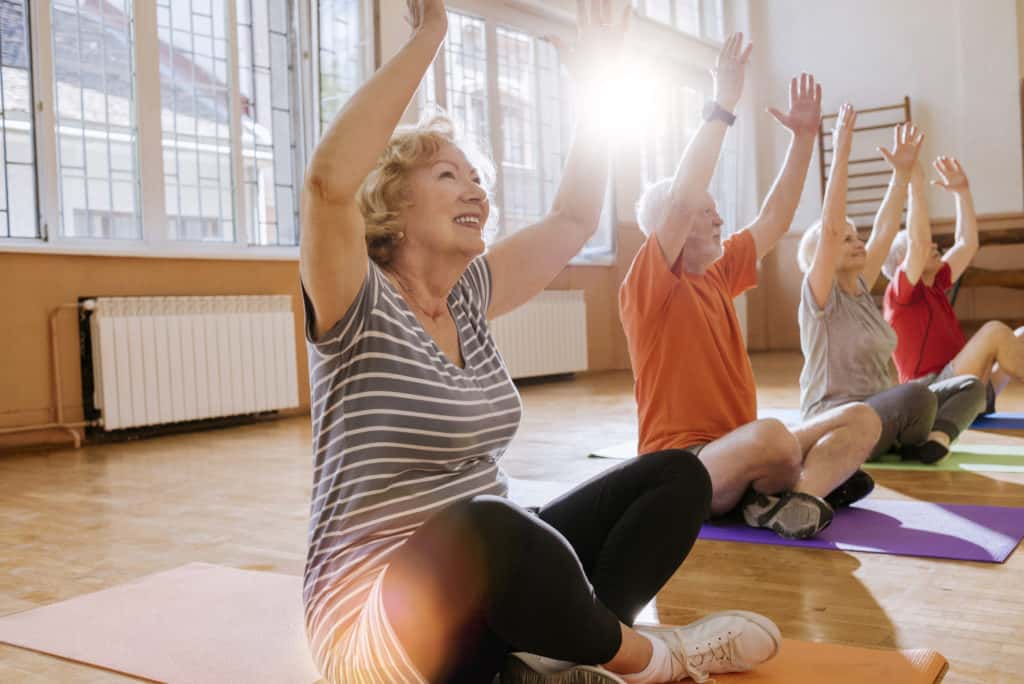 Goddard House offers a wide array of daily group fitness classes and operates two fitness studios for individual training in our Traditional Assisted Living and Olmsted Place Memory Support neighborhoods. We are deeply committed to offering daily fitness opportunities. A variety of classes are led by both certified personal trainers and specially trained staff members. Our Fitness Studio and larger activity spaces are used for fitness classes, while our grounds and surrounding neighborhood allow us to offer seasonal walking groups. Many of our fitness classes are designed to be done from a seated position so that anyone can participate. Here's a sample of what we offer:
Traditional Assisted Living Fitness Opportunities:
Walking Clubs (seasonal)
Personal Training with our Forever Fit Trainers, offered 3 times per week
Independent Workouts in the Fitness Studio
Pilates, Yoga and Tai Chi offered each week by certified group leaders
Mindfulness Classes – Offered in 8-week sessions, open to residents wishing to explore mindfulness techniques such as meditation that can assist in achieving whole body health and reductions in stress.
Olmsted Memory Support Fitness Opportunities:
Matter of Balance Class – geared to maintaining strength, balance and reducing falls (offered daily)
Healing Hearts Yoga, Tai Chi
Walking Groups (indoor and outdoor)
Boxing Classes
Balloon Volleyball and Bowling
Dance Class with Audrey
We are still staying fit!
At Goddard House, we are keeping residents active with safe, physically distant exercise and fitness classes. We have also implemented creative virtual opportunities for residents to stay engaged. Ask us about it when you tour!