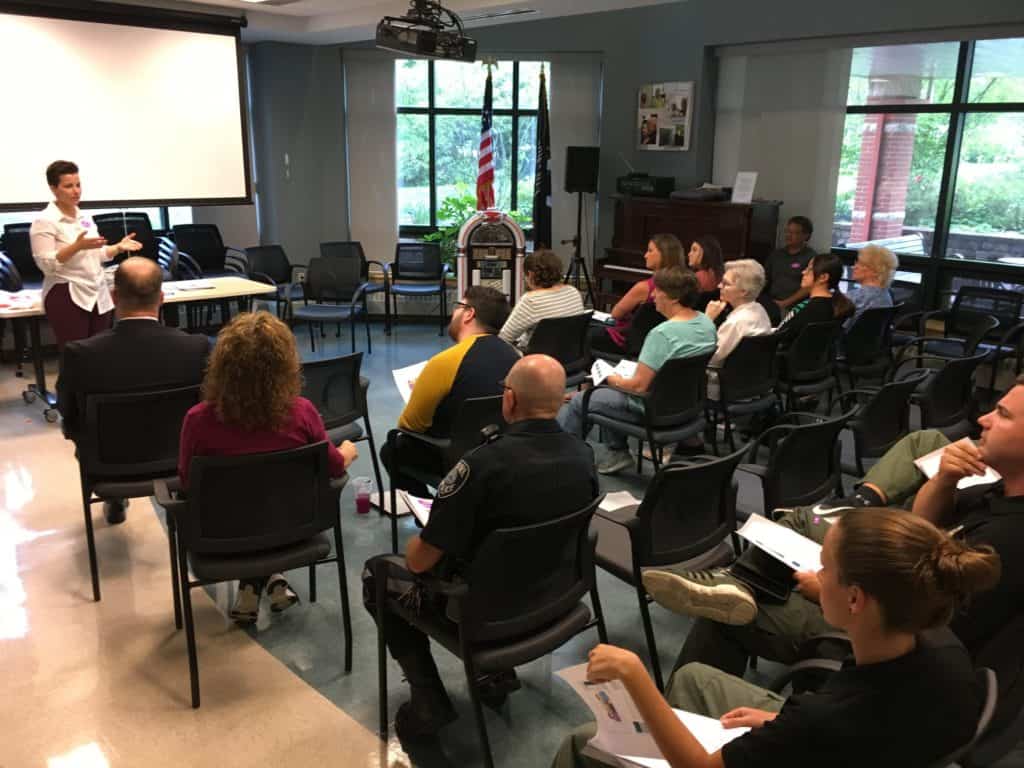 Taking the Goddard House Message Out of the Box
The greatest challenge with our outreach campaign is — there are so many things to talk about. The Seven Core Values created by the Goddard Board of Trustees, weave together a long commitment to care with our reputation as a center of innovation that set the stage for our outreach message.
Our Marketing Director and Marketing Team are responsible for bringing the message of Goddard House out beyond our walls to educate the surrounding public about this special community. Speaking engagements at the local libraries and Senior Centers, co-sponsoring events with the Chamber of Commerce or participating in larger community initiatives all serve to raise the visibility of our mission.
Our Strong History
With so many new Senior Living communities springing up around Boston and beyond, it's impressive when people discover that Matilda Goddard founded The Home for Aged Women way back in 1849 and, that Goddard House in Brookline is the current day home of her original mission and vision. As the first health care organization of its kind in Massachusetts combined with the mission-driven, not-for-profit and non-sectarian identity, our culture as a charitable community quickly becomes self-evident to those in search of a special place for a beloved family member.
Our Commitment to Innovation
When we pair this strong 170-year history with the innovative programs and initiatives available to residents and staff at Goddard House, our message comes into greater focus. In 2019 we began offering one-hour seminars and food tastings featuring the Brain Healthy Cooking program. Our partners at Senior Living Residences (SLR) created this program and have provided us with excellent materials to enable us to offer a professional workshop to educate the local community. The Mediterranean diet is the basis for this healthy lifestyle which has been shown to stave off or slow the process of dementia.
The Dementia Friendly Experience, also brought to us by Senior Living Residences, allows attendees a chance to experience the challenges of everyday tasks (paying a bill or organizing one's medications), while having artificial sensory deficits in place. The experience is designed to offer people without dementia a window of insight, patience and empathy for those who live with dementia every day.
Opening Minds Through Art (OMA), is an innovation that allows people living with dementia to create beautiful expressions of abstract art. With several certified facilitators on staff, and dozens of residents now participating, OMA artworks hang in offices, hallways and for one special month, on our Gallery M walls. We have now been able to share OMA at the local senior center and at Camp Memory Connections with people who have never seen or experienced it before.
Lastly, our partnership with SAGECare and our distinction as the first Assisted Living in Massachusetts to gain accreditation as an LGBT Friendly Senior Living Community will be another great feature of our Goddard House outreach story.