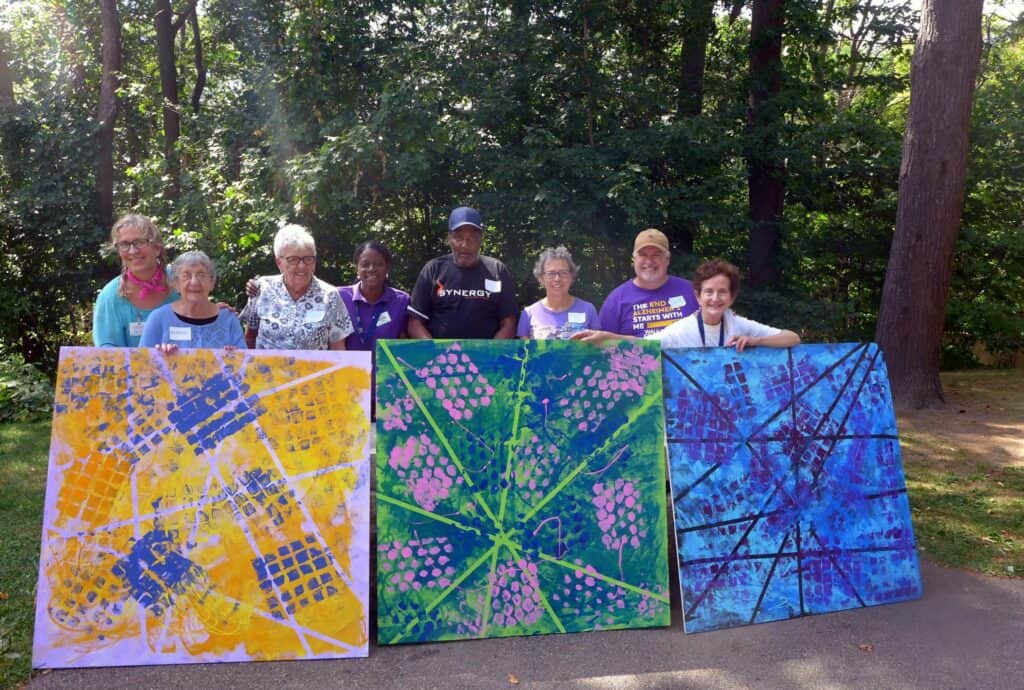 The innovative and collaborative ways Goddard House has implemented OMA in the community is featured in the Opening Minds through Art Newsletter, issued quarterly by the Scripps Gerontology Center, based at Miami University.
Goddard House collaborated with the Town of Brookline to create an outdoor summer camp with people living with dementia where they created large-scale OMA paintings in teams.
Goddard House also presented OMA at the most recent MA/NH Alzheimer's Association conference.