Programs and Connections That Make A Difference

Dear Goddard House Friends and Colleagues,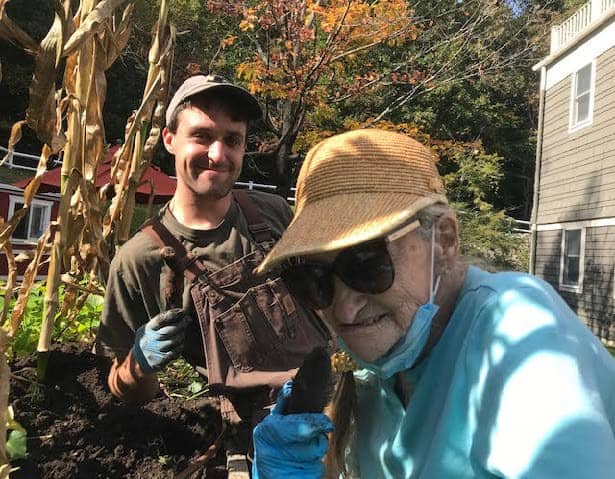 "Some people prioritize lunch. Bridgina prioritizes gardening," chuckled Nathan, who started his first job out of college last year as a farmer with Green City Growers.
He should know. Nathan and Bridgina — a vibrant and curious 10-year resident at Goddard House — have a standing date every Friday at lunch time, between March and November, for hands-on planting, harvesting, and learning in the outdoor organic vegetable gardens, installed in 2014 as part of the Goddard House Growing the Farm program.
The Growing the Farm program, which on average produces more than 200 pounds of herbs and vegetables annually, is a true farm-to-table experience for our residents. Besides the organic vegetable garden, the program includes a thriving indoor herb garden and a chicken coop, whose occupants provide endless entertainment and daily fresh eggs for our residents to enjoy. As part of the outdoor gardening program — which is fully supported by generous donors — farmers from Green City Growers visit Goddard House to provide weekly gardening education and maintenance sessions.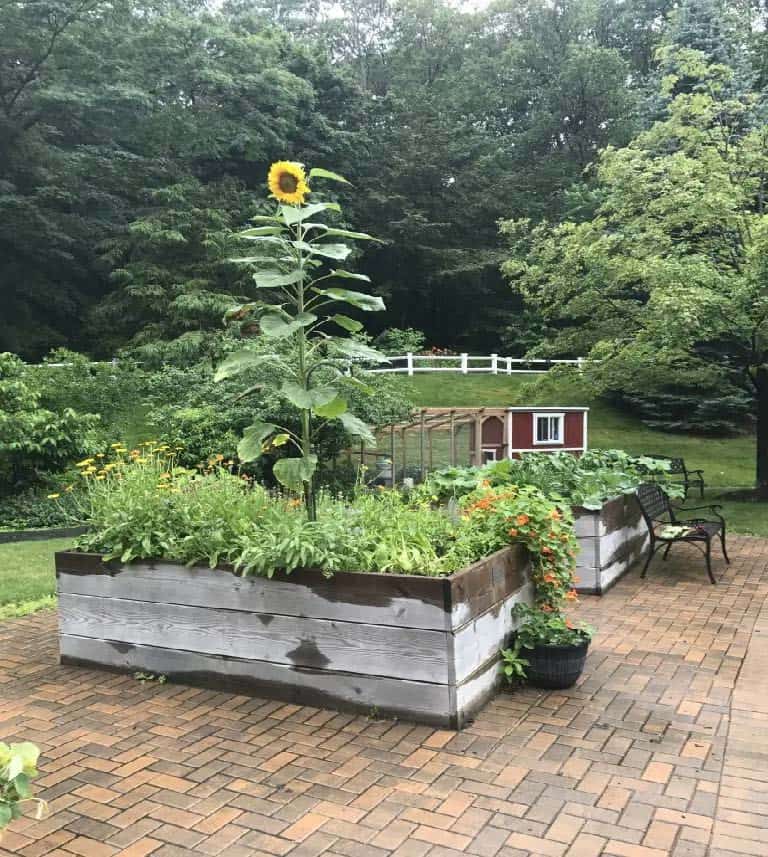 In addition to the savory herbs and vegetables growing in the gardens, a special bond has also bloomed there. Nathan met Bridgina when he came to Goddard House for the first time to prepare the spring garden last March. "That was it!," marveled Bridgina. "Nathan asked if I could work with him each time. He said that he had never worked with an older woman before, but he said I was great." And, Bridgina had never gardened before she came to Goddard House. She had always been allergic to bees, she said, but later discovered medication that enabled her to realize her love of gardening.
"To me, it's therapy to get in the dirt. When Nathan came, after the quarantine, and we could work together in the garden, it was like seeing life all over again," Bridgina noted. "Nathan is a treasure. He makes me feel so good. I've learned so much from him. He taught me that you can actually grow large, sweet potatoes, which I love!"
Nathan shared that he also enjoys working with Bridgina. "I love hearing her stories – and how excited she was about the sweet potato harvest! Besides teaching older adults about vegetable gardening, I'm also learning from them."
At Goddard House, our goal is to continue offer grow innovative and fruitful programs like Growing the Farm and others such as our Expressive Arts initiative which engages music and art therapy graduate students from Berklee College of Music and Lesley University with our residents. Such programs encourage interactive activities for residents like Bridgina, that stimulate the senses and memories, inspire creativity, foster camaraderie with peers, and promote intergenerational connections.
We hope you will consider contributing to our annual appeal this year so that we may continue to expand and enhance our unique program offerings. Together, we can empower Goddard House residents to express themselves while nurturing their sense of purpose, passion and community. Our board has pledged to match donations up to $1,000. Your tax-deductible gift will be a meaningful investment in these important initiatives and greatly appreciated. If you prefer to give online, please visit www.goddardhouse.org/donate.  
Thank you for your consideration and best wishes for a joyous holiday season!
Gratefully,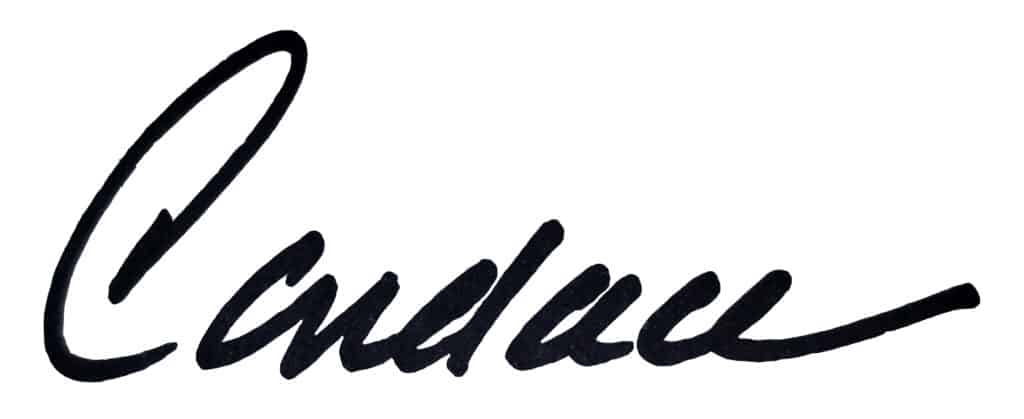 Candace Cramer
President & CEO

Alexandra Schweitzer
Chair, Board of Trustees