Goddard House Assisted Living and Olmsted Memory Support holds Dementia awareness and sensitivity training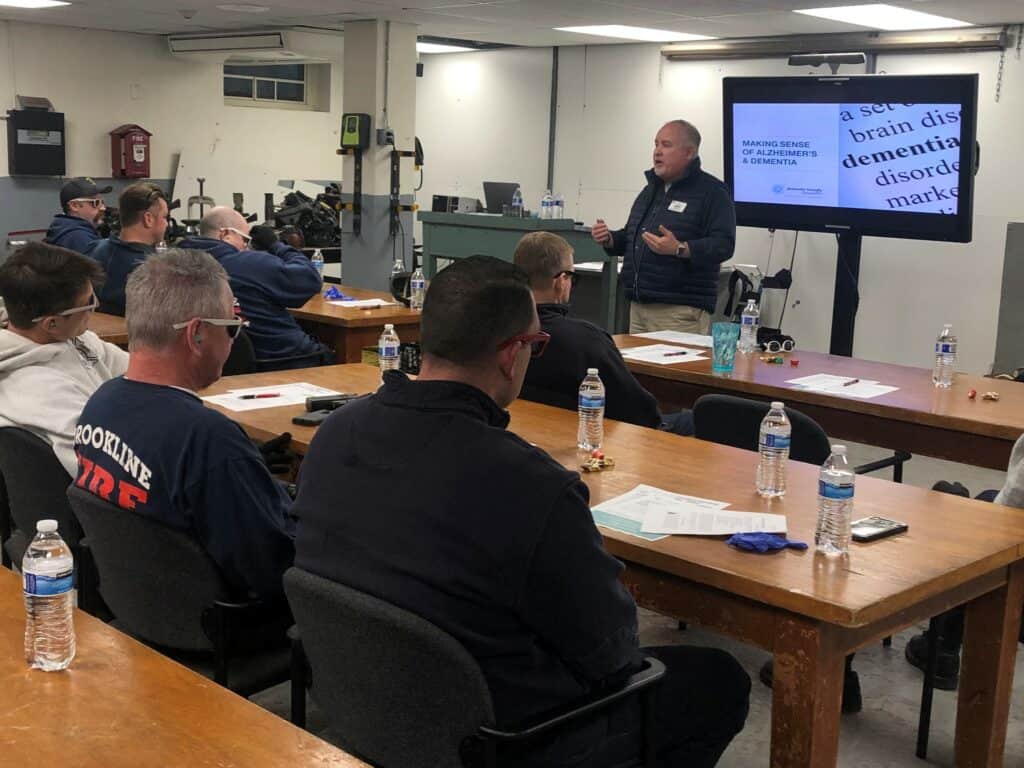 BROOKLINE, MA — Goddard House Assisted Living & Olmsted Memory Support, a senior community located in Brookline, recently held a comprehensive Dementia Awareness & Sensitivity training for 130 members of the Brookline Fire Department over the course of four days.

The first responders completed two workshops: The Dementia Experience, an immersive sensitivity training that gears up participants to simulate what it feels like to have dementia, and Understanding Dementia in the Real World, a presentation that explains what dementia is, common symptoms, and communication tips for when someone exhibits memory loss.
The participants shared examples of experiences they've had responding to situations involving individuals with dementia or Mild Cognitive Impairment. There are also many health conditions that can cause a person to exhibit symptoms similar to dementia including stroke, depression, alcoholism, certain infections, hormone disorders, nutritional deficiencies and brain tumors. While emergency situations may require immediate responses, participants were given communication tips to use whenever possible, including positive word choice, leading with kindness and patience, uncovering their mouth and speaking slowly and clearly.