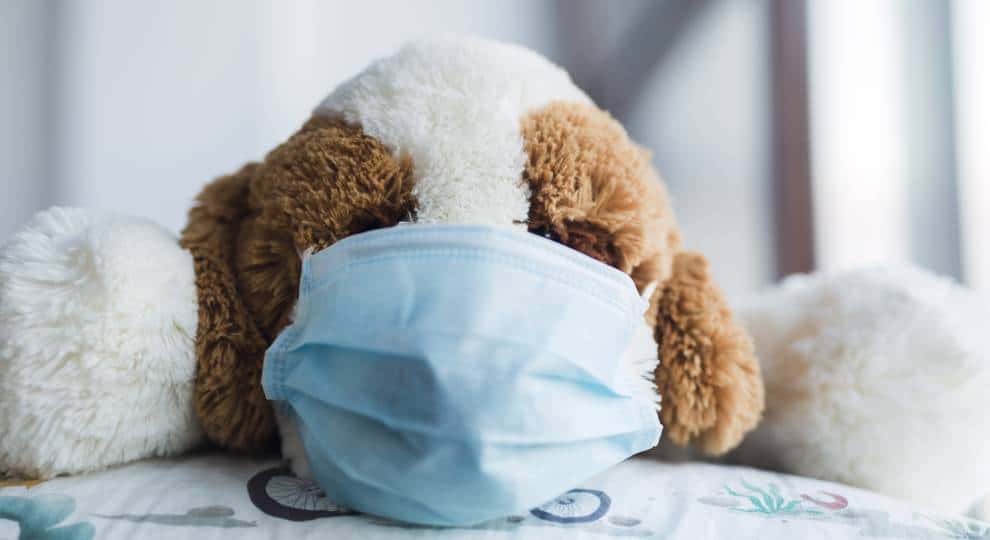 Arlene Williamson is counting the days until she can see her family, including the two grandchildren she hasn't seen since March. But the 85-year-old resident of Goddard House in Brookline sat smiling on a recent day, snuggling with a brown and white puppy — not the live kind, but a cuddly toy.
"Sometimes, you know, you just feel a little lonely, or just out of place. And that's when it really, really matters," Williamson said. "There's something soft and fuzzy, and … a thing we miss most of all is human contact. And animal contact as well."
PetPals, a program of FriendshipWorks, usually sends volunteers and their dogs to visit seniors in assisted living and nursing homes. During the pandemic, the program is instead sending stuffed animals. It's part of a growing trend across the country to help fill the void in seniors' lives. There's little research on the effect of stuffed animals, but there is plenty of anecdotal evidence they offer comfort.
"Human beings have a strange built-in psychology of what we feel, fall in love with, and what we would defend and what we've become attached to. It's not always things that give us back human emotion in return," said William Banks, a professor of geriatric medicine at the University of Washington and associate chief of research and development at the Veterans Affairs Medical Center in Seattle.
FriendshipWorks Executive Director Janet Seckel-Cerotti said while the stuffed animal gifts can't replace human — or even animal — interaction, the goal is to find anything that helps with socialization in the pandemic.
"We're finding that the reaction is lovely and people are delighted," she said, "and you just can't argue with that."