Parkinson's Support Group, Movement Therapies, and Educational Speaker Series for Older Adults, their Families and Caregivers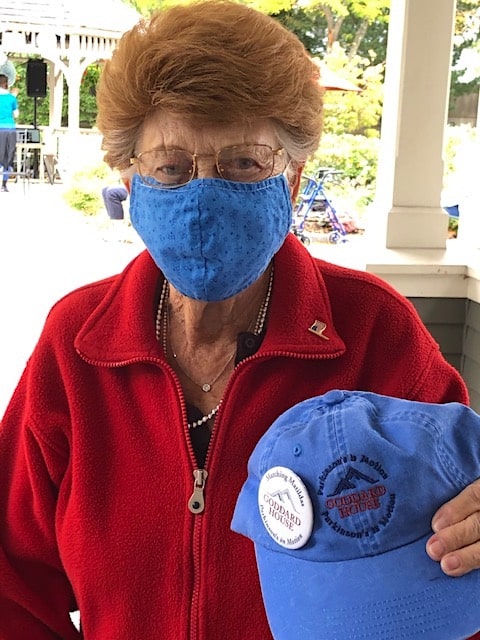 BROOKLINE, MA – Goddard House, the oldest nonprofit elder care organization in Massachusetts, announces a new Parkinson's Program funded, in part, by a $15,000 community grant from the Parkinson's Foundation, that will assist those living with the disease, as well as their families and caregivers, to better manage the symptoms of Parkinson's through mental health support, movement therapies, and an educational speaker series.
"The Goddard House Parkinson's Program is especially beneficial to newly diagnosed older adults and their families," says Goddard House Executive Director, Carolyn Sandel. "Since there are no other free-of-charge resources of this kind in our local community, I am particularly excited to provide access to quality, evidence-based services for community members and residents of Goddard House."
The Goddard House Parkinson's Support Group kicks off virtually on September 2nd for caregivers, family members, and those living with Parkinson's. The monthly support group, open to the community, will be led by a licensed healthcare professional and is co-sponsored by Right at Home Boston Metro West.
Tai Chi for Parkinson's, an innovative application of tai chi that helps improve strength, balance, flexibility, mental focus and emotional tranquility for persons with Parkinson's disease, begins the Movement Therapies component of the Goddard House Parkinson's program on September 22nd with a weekly, virtual class. Tai Chi for Parkinson's will be instructed by Stanwood Chang, founder and director of the Sun Tai Chi Institute of Boston.
The Educational Speaker Series begins on September 17th with a virtual talk that explores "The Beauty and Power of Music on the Effects of Parkinson's Disease," by Kathleen Howland, Ph.D, Berklee College of Music professor and TEDx speaker on the power of music to heal the body.
Registration is required for the Goddard House Parkinson's Program, which is free, open to the community and funded, in part, through the generous support of the Parkinson's Foundation. For information on how to register, contact Erica Curcio at ecurcio@goddardhouse.org.
About Goddard House
Founded in 1849, Goddard House is a nonprofit operating a high-quality assisted living community and creating innovative programs that empower older adults to thrive. Goddard House Community Initiatives embraces the aging experience for seniors living in the Greater Boston area by developing and sponsoring programs which support their need for purpose, engagement, autonomy, and choice as they age. For more information, visit www.goddardhouse.org.
About the Parkinson's Foundation
The Parkinson's Foundation makes life better for people with Parkinson's disease by improving care and advancing research toward a cure. In everything we do, we build on the energy, experience and passion of our global Parkinson's community. For more information, visit www.parkinson.org or call (800) 4PD-INFO (473-4636).
About Parkinson's Disease
Affecting nearly one million Americans and 10 million worldwide, Parkinson's disease is the second-most common neurodegenerative disease after Alzheimer's and is the 14th-leading cause of death in the United States. It is associated with a progressive loss of motor control (e.g., shaking or tremor at rest and lack of facial expression), as well as non-motor symptoms (e.g., depression and anxiety). There is no cure for Parkinson's and 60,000 new cases are diagnosed each year in the United States alone.