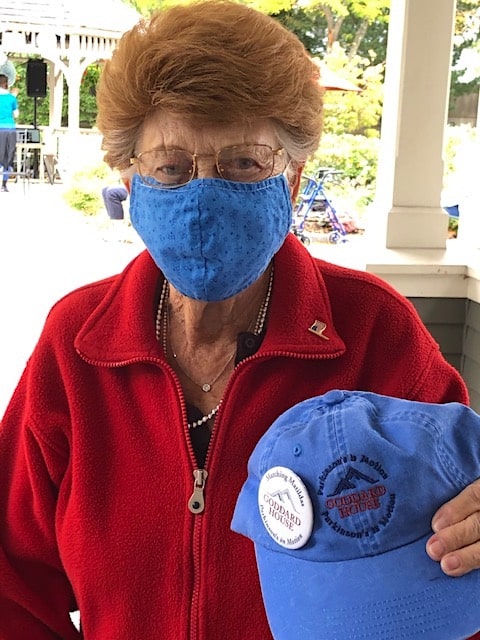 Goddard House Assisted Living in Brookline is helping to bring awareness and funds to the battle against Parkinson's disease, raising $1,000 for the Parkinson's Foundation in September and October.
In the lead up to "Moving Day", the Parkinson's Foundation's annual fundraising event that was held virtually on October 3rd, the community was able to raise $500, which the Goddard House Board of Trustees then matched with its own $500 donation. The senior community was able to raise money by hosting weekly bake sales, offering staff dress-down days for a donation, and selling Goddard House "Moving Day" hats and pins.
Goddard House, which features Assisted Living and an Olmsted Memory Support Neighborhood, recently launched Parkinson's in Motion. The new initiative is designed to help those living with Parkinson's, their family members and caregivers, to better manage the symptoms of Parkinson's by providing a monthly virtual classroom support group, an educational speaker series, and weekly Tai Chi for Parkinson's classes. All events are free, available on Zoom, and open to the Parkinson's community. Parkinson's in Motion is funded, in part, by a community grant from the Parkinson's Foundation.
Those interested in Parkinson's in Motion programs can contact Erica Curcio at ecurcio@goddardhouse.org.