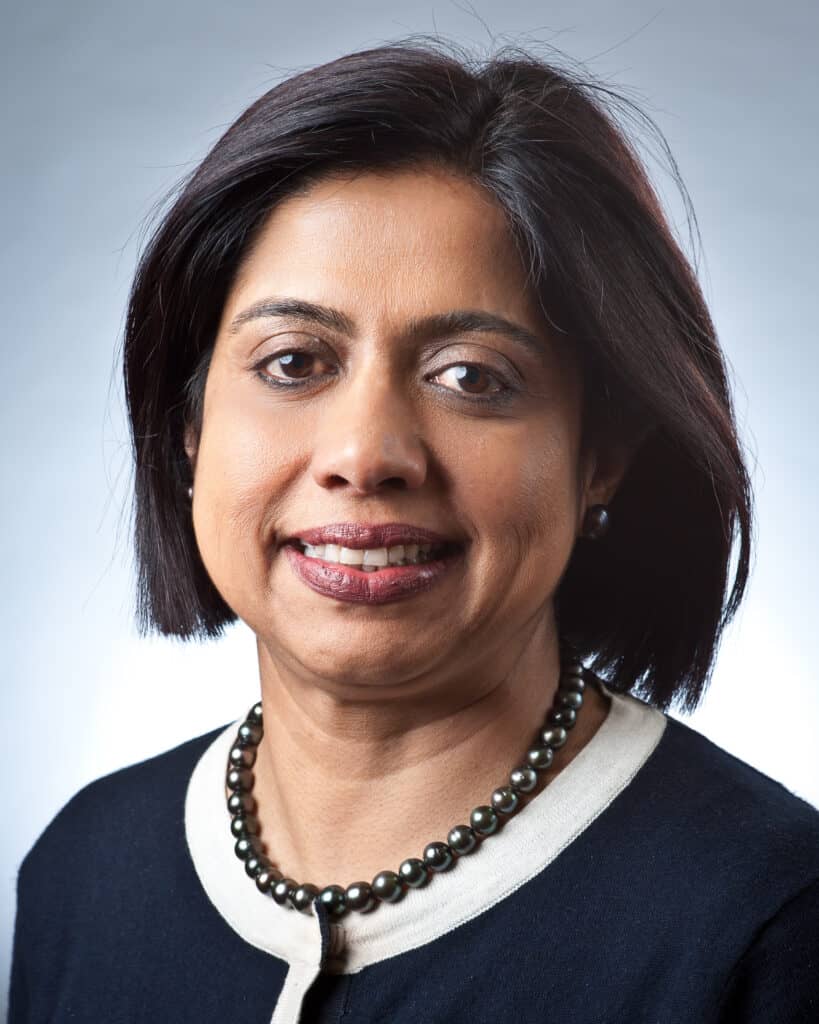 BOSTON, MA – Goddard House in Brookline, MA recently appointed Viji Krishnan as Vice Chair to their Board of Trustees.
Krishnan is the President of the Trademarks Solutions business unit at Corsearch, a data analytics company focused on customer brand protection. Previously, Ms. Krishnan held several senior leadership positions in the Information Services Industry, including Chief Revenue Officer for S&P Market Intelligence, Managing Director of International Markets at Clarivate, Managing Director of CompuMark, and Senior Vice President of Editorial Operations at Thomson Reuters.
Krishnan explains her personal connection to the work that Goddard House does, sharing "My interest in elder care came about due to my own experiences taking care of family members at the end of their lives. I hope to give back in some way and support this ever-increasing population segment, and I am thrilled to be part of an organization whose mission and values depict the best in the industry."
"Viji is an incredible addition to the Goddard House Board," expressed Board of Trustees Chair Alexandra Schweitzer. "Her invaluable leadership experience coupled with her background in data analytics will add a crucial lens to our work in strengthening our internal programs and community outreach initiatives for the older adult population in Greater Boston.
Krishnan holds a Master's from the CASS Business School in London and a Bachelor's from Madras University in India. She is a true global citizen, having worked and lived on three continents worldwide.
Goddard House embraces the aging experience for seniors living in the Boston area by operating a high-quality assisted living community and by creating innovative programs which support our need for purpose, engagement, autonomy and choice as we age.
The Goddard House Board advances the organization's mission by guiding its strategic directions and bringing innovative ideas that enhance quality of life for its assisted living residents and for the older adults in the Greater Boston community who participate in its community-based programs.
###
Goddard House, located on Chestnut Street in Brookline, offers local seniors Assisted Living and Olmsted Memory Support for those with Alzheimer's and related dementia. You can learn more online at www.GoddardHouse.org.