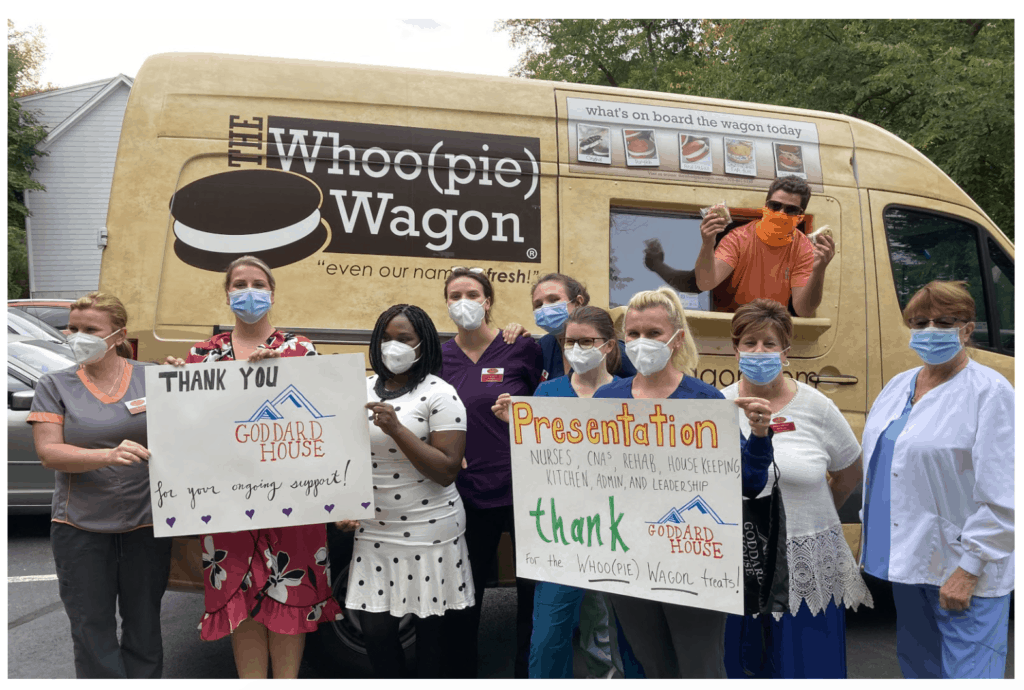 BRIGHTON, MA — Goddard House in Brookline is committed to recognizing their local brave and dedicated healthcare partners. The Assisted Living and Olmsted Memory Support Community found a unique way to give back to staff at Presentation Rehab in Brighton by surprising the team there with a "Whoopie Pie Wagon", bringing some joy to their busy work day. Everyone enjoyed some classic whoopie pie treats, which Goddard House handed out for free to show their gratitude.
"We are lucky to have so many strong partnerships in the Greater Boston Area, that help us to better serve our residents," says Lance Chapman, Assistant Executive Director at Goddard House. "It is important to recognize these brave healthcare workers, and this was a fun way to show Presentation Rehab we were thinking of them!"
Goddard House embraces the aging experience for seniors living in the Boston area by operating a high-quality assisted living community and by creating innovative programs which support our need for purpose, engagement, autonomy and choice as we age. Learn more at www.GoddardHouse.org.